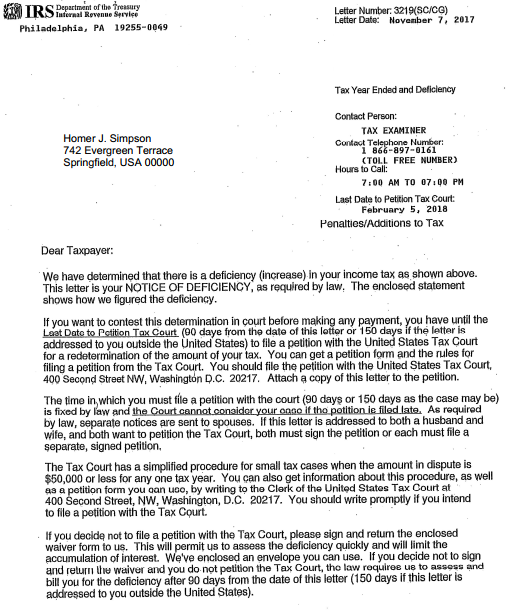 A notice of deficiency is a letter summarizing changes to a tax return and giving the taxpayer an opportunity to dispute them. The notice will typically set the new tax due as well as any applicable penalties, and will have a deadline on the first page.
A taxpayer has 90 days from the receipt of a notice of deficiency to dispute the new bill; after this deadline, the tax becomes "assessed" and can no longer be challenged. Notices of deficiency are thus a fairly importantly letter affecting a person's legal rights.
The procedure for disputing the called a "petition to redetermine deficiency", filed with the United States Tax Court; a copy of the notice of deficiency is required to be included as an exhibit to the petition.
I help people with notices of deficiency on a pretty regular basis and have a pretty good success rate before the Tax Court, so please feel free to message me with any questions about your notice.
Nate Strand, Tax Attorney
18 W 18th St New York NY 10011
(646) 737-4639 nate.strand@icloud.com